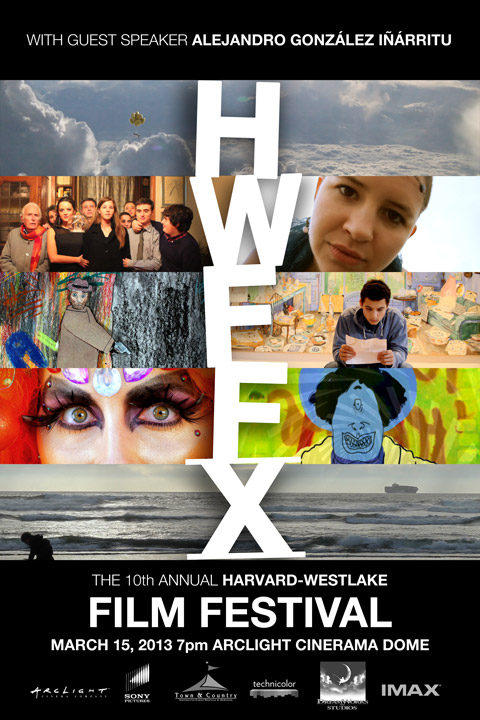 I invite you to come experience this wonderful event that I co-produce. The 10th annual Harvard-Westlake Film Festival takes place on Friday, March 15, 7 pm at the ArcLight Cinerama Dome in Hollywood. See filmmakers walk the Red Carpet and be interviewed by Jacob Soboroff (AMC). Hear the Academy Award-nominated guest speaker Alejandro Gonzalez Inarritu (Babel, Biuitiful). Watch 23 of the best high school films from all over California from 15 different schools/programs.
Here's a teaser https://vimeo.com/61737806
Tickets are free and available at the door starting at 6 pm. The ArcLight Cinerama Dome is located at 6360 Sunset Blvd., Los Angeles, CA 90028. Parking is located behind the theater.
Trust me, you'll be glad you went!